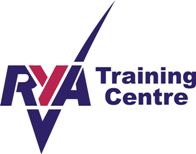 It is our aim to give people the fun and freedom of sailing with the help and tuition of fully qualified instructors, in a safe environment.
We are an accredited RYA Training organisation for both sail and powerboat and run some RYA courses and issue certificates. Using Access dinghies at Alton Water and the Hawk at Woolverstone, we are able to deliver the full syllabus for the Dinghy Level One and Two courses minus the capsize. Using the Wheelyboat and RIBs, we are able to offer the Powerboat Level 2 and Safety Boat courses as well as the RYA Powerability scheme.
At Woolverstone, on the River Orwell, we sail from the 1st of May until the end of September every Tuesday, Wednesday and Thursday. Using a Hawk 20 and a Wheelyboat we take sailors out on the water. They usually come in groups and are generally those who will not learn to sail solo. Carers come sailing with the group.
At Alton Water, which is a still water reservoir, there is an open session (just turn up) every Monday morning (10am – 12pm) of the year, except Christmas week and Bank Holidays. From May until the penultimate week in September, there is an open youth session every Thursday evening after school.