TRUSTEES
---
PETER HIBBERD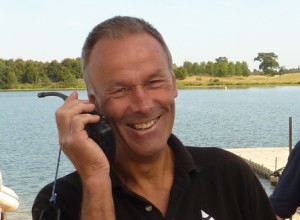 I have sailed for about 30 years starting in a vintage National 12 in and out of the harbour at Southwold as a displacement recreation from running my small village bakery nearby. In 2000 my wife and I moved to Ipswich where I joined the County youth service and became involved with a youth club at The Thomas Wolsey School for children with physical disabilities. This led to an introduction to the Woolverstone Project where I found my niche enabling and facilitating people with disabilities to sail. The Project's trustees encouraged me to become first a dinghy instructor and later a senior instructor. After a couple of years I became the site manager overseeing the two dimensions of the Project at Alton Water and the River Orwell. I am now a Trustee of the Project.
Whenever we get the chance, Steph and I take our Twister for a sail. That is still my displacement recreation. (Together with walking Jim – Patterdale Terrier)
---
LESLIE DOWNING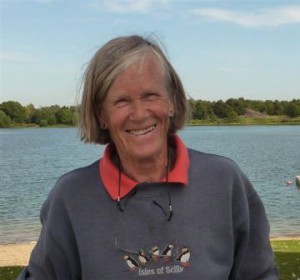 I met Peter Hibberd, Woolverstone Projects chief instructor 3 yrs ago at Wardens Centre for disabled.
He was a carer for a child there and in passing he said "I hear you sail!"
That lead me to visit the Alton Water session one Monday & I have been going ever since as a volunteer and Senior Instructor, so that speaks for itself.
I have sailed since the age of 10 & now sail a Leigh Cockler (1905) with my partner & race a Streaker dinghy at Slaughden sailing Club
I was made a Trustee in January 2010 and now 'oversee' Operations, Health & Safety and Safe Operating Procedures so work closely with Peter and the operations team.
---
ANDY BEHARRELL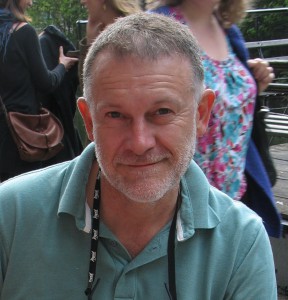 I started volunteering at the Woolverstone Project in early 2013. After 20 years of teaching, I now work online in IT for a living and I have always gone along with the view of the Boomtown Rats about Monday mornings. Volunteering for the Monday Alton Water sessions has completely changed that view and I now start my week in the best possible way!
I was brought up sailing on the East Coast and so, having moved back here a few years ago, it has felt like coming home from a sailing point of view. I have sailed for nearly 50 years and in that time have been ocean racing, dinghy racing and also spent a good deal of time cruising on various boats in various states of repair.
Volunteering for the project has been a pleasure from a social as well as sailing point of view and I hope that, as a trustee, I can help support the work of the project further.
---
BRAM VAN DER HAVE
My formal education was a BSc Hons in agriculture and my main work was in the line of business management in an international agricultural plant breeding and seeds business.
I have sailed for over 50 years initially dinghies in the Netherlands and now a cruiser named Athena on the East Coast and further afield.
I have been a member of the RHYC since 1999 and served on its General Committee and 5 years as Club Treasurer.
In my present position as Club President I represent the RHYC, which is one of the founders of the Woolverstone Project, on the board of Trustees of the Project.
---